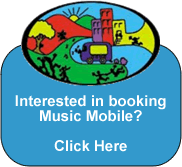 Music Mobile collaborated with the Friends of Sri Lanka Fund to help them carry out tsunami relief projects including 100 fishing boats, 125 fishing nets, 500 cooking stoves, 4000 undergarments, a school playground, and more.
2004
Ruth Pelham is awarded the "Artists Peace Award" by Hudson Valley Community College of New York for working to build peace in the world through her music and community arts initiatives.


In order to help a local Sri Lankan friend visit his family in Sri Lanka after the devastating December tsunami, Music Mobile's founder began the Friends of Sri Lanka Fund which eventually supported eight tsunami relief projects.
2002
Mayor Jerry Jennings proclaims August 28th "Ruth Pelham Day" in the City of Albany in recognition of her 25 years of public service through community arts.

Albany County Executive Michael Breslin issues a proclamation honoring Ruth Pelham on the occasion of Music Mobile's 25th Anniversary.

The New York State Assembly issues a citation celebrating Music Mobile's 25th Anniversary.

Music Mobile's founder Ruth Pelham goes to Sri Lanka as a guest of the peacemaking organization Sarvodaya to participate in a Children's Peace and Understanding Project.
2001
In March, Music Mobile's director Ruth Pelham was honored with the prestigious "Four Chaplains Brotherhood Award" by the Albany Post #105, Jewish War Veterans and in memory of four chaplains who sacrificed their lives during WWII. The award is given annually to an individual who exemplifies the principles of compassion and humanity.
2000
Music Mobile's Director Ruth Pelham is awarded a "20th Century Women of Excellence" Award from the Women's Business Council of the Albany-Colonie Regional Chamber of Commerce
1999
1998
Music Mobile and WMHT Educational Telecommunications co-produced a half hour documentary, "Music Mobile: The Beat Of The Street" about Music Mobile's longtime work in Albany's neighborhoods, which was aired on WMHT and WMHQ public television
1997
Ruth Pelham is awarded a 1997 Albany-Schenectady League of Arts Award "for outstanding contributions to the Capital Region's arts community through creation, presentation, and support of the arts"

Ruth Pelham is inducted into the Capital Area Music Association (CAMA) Hall of Fame in recognition of "achievements in music and contributions to the cultural quality of the Capital Region"

Music Mobile is awarded the Mayor's Annual Community Development Award in the category of Youth Services/Education "in recognition of outstanding performance and dedication exhibited in a community development sponsored program"

Ruth Pelham is featured in an in-depth interview in the Winter, 1997 issue of Pass It On! the Journal of the Children's Music Network
1996
1995
Music Mobile is featured in WRGB-TV's week-long news series "Making A Difference: Arts-In-Education"

Ruth Pelham is author of a chapter in Open Ears: Musical Adventures for a New Generation along with Pete Seeger, Phoebe Snow, Paul McCartney, Mickey Hart of the Grateful Dead, Shari Lewis and Lamb Chop, Bill Harley, Sally Rogers, and others

Music Mobile launched the "Children's Songwriting and Self-Esteem Project" at several Albany Housing sites which included a songwriting and recording program, and a parent education component


Music Mobile, in coordination with Garber/Pelham Productions and the Havasupai Tribe, produced "Voices Of The Canyon," a cassette tape of songs and stories by children of the Havasupai Tribe
1994
Music Mobile conducted the first ever creative arts and leadership training program for City of Albany Dept. of Parks and Recreation staff, and published a comprehensive training book for over 100 staff
1993
Ruth Pelham is the recipient of the Albany Social Justice Center's Peace and Justice Award (only two time recipient in the history of the award)

Fall issues of Teaching Tolerance magazine, a project of the Southern Poverty Law Center, and Mothering magazine, with a combined circulation of over a half million readers, recommended Ruth Pelham's recording for children, "Under One Sky" as a multicultural resource


Spring issue of Sing Out! Magazine, a national folk music magazine, featured an article about Music Mobile's street-based programs and songwriting projects with the Havasupai Tribe
1990
National Public Radio's, "The Environment Show," presented a 1/2 hour documentary (aired on eighty stations nationwide) co-anchored by Ruth Pelham depicting the Havasupai Tribe's struggle to stop a uranium mine threatening their sacred land at the bottom of the Grand Canyon
1988
1986
February issue of Parents magazine recommended Ruth Pelham's recording for children, "Under One Sky" as one of the "best parent resources"
1985
1984
Ruth Pelham received Albany YWCA's "Tribute to Women" Award
1982
May is proclaimed as "Music Mobile Month" in the City of Albany by Mayor Erastus Corning